Introduction
In the digital age, where information flows ceaselessly through the vast expanse of the internet, blogging has emerged as a beacon of opportunity and expression. It's a medium that transcends boundaries, connecting writers, entrepreneurs, and passionate individuals with a global audience. But what makes blogging truly remarkable are the remarkable benefits it brings to those who embark on this captivating journey. In this article, we'll delve into the five compelling benefits of blogging that go beyond the surface and resonate deeply with both creators and readers. Whether you're aspiring to carve your niche in the digital realm or seeking to enhance your online presence, blogging holds the key to unlocking a world of opportunities. Join us on this exploration of the boundless possibilities that await, and don't forget to subscribe to our newsletter at ViralAtom to stay connected with the latest insights.
In a world where digital communication reigns supreme, blogging has emerged as a powerful tool for individuals and businesses alike. Whether you're an aspiring writer, an entrepreneur, or simply someone looking to share your passion with the world, blogging offers a plethora of advantages that extend far beyond the written word. In this article, we'll explore five compelling benefits of blogging that demonstrate why it's a valuable pursuit for anyone seeking to make their mark in the digital landscape. And don't forget to subscribe to our newsletter at ViralAtom for more insightful content like this!
1. Establishing Your Online Presence
In an era where the internet is the first place people turn to for information, establishing a strong online presence is crucial. Blogging provides you with a platform to showcase your expertise, interests, and personality. By consistently creating high-quality content, you can position yourself as an authority in your niche. This not only builds credibility but also helps you connect with like-minded individuals and potential collaborators.
For businesses, having a blog on your website can significantly boost your online presence. Search engines love fresh content, and a regularly updated blog can improve your website's search engine ranking. This, in turn, can drive more organic traffic to your site, increasing your brand's visibility and reach.
2. Building a Community and Fostering Engagement
One of the most remarkable aspects of blogging is its ability to create a sense of community. When you share your thoughts, experiences, and insights, you invite others to engage with your content. This engagement can take the form of comments, social media shares, or emails from your readers.
By responding to comments and actively participating in discussions, you can build a loyal readership base. Over time, these readers can become advocates for your blog, helping you expand your reach even further. The relationships you cultivate through your blog can lead to valuable connections, collaborations, and opportunities you might not have otherwise encountered.
3. Enhancing Your Writing and Communication Skills
Blogging is a creative outlet that allows you to hone your writing and communication skills. Writing regularly forces you to think critically, organize your thoughts, and express them clearly and effectively. As you experiment with different writing styles and formats, you'll likely become a more versatile and confident writer.
Moreover, blogging provides an opportunity to receive feedback from your readers, which can be invaluable for your growth. Constructive criticism can help you identify areas for improvement and refine your writing over time. As your writing skills develop, you may find yourself more equipped to tackle other writing projects, such as book authoring or freelance writing.
4. Monetization and Income Generation
While not the primary goal for every blogger, many individuals and businesses explore monetization opportunities through their blogs. With a substantial readership, you can leverage various strategies to generate income, such as:
Affiliate Marketing: Promoting products or services related to your niche and earning a commission for each sale made through your affiliate links.
Sponsored Content: Collaborating with brands to create sponsored posts or reviews in exchange for payment or products.
Ad Revenue: Displaying ads on your blog and earning money through pay-per-click or pay-per-impression models.
Digital Products: Creating and selling digital products like eBooks, online courses, or templates to your audience.
While monetization requires time and effort to build a sizable audience, it can be a rewarding aspect of blogging. Many bloggers have turned their passion into a full-time career, earning a substantial income in the process.
5. Personal Growth and Self-Expression
Blogging is more than just a means to an end; it's a journey of personal growth and self-expression. It allows you to explore your interests, passions, and experiences in depth. As you write about various topics, you gain a deeper understanding of yourself and the world around you.
Furthermore, blogging can be a therapeutic outlet for those looking to share their personal stories or overcome challenges. It provides a safe space to express emotions, connect with others who have similar experiences, and offer support and encouragement.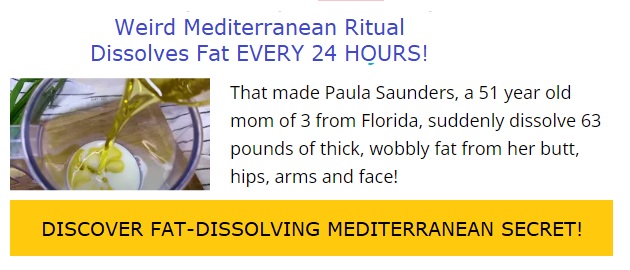 In conclusion, blogging offers a multitude of benefits, ranging from establishing an online presence and building a community to improving your writing skills and generating income. It's a versatile and rewarding pursuit that can enrich your life in numerous ways. So, whether you're an individual looking to share your thoughts or a business seeking to expand your online presence, blogging is a powerful tool that can help you achieve your goals. And remember to stay updated with our latest articles by subscribing to our newsletter at ViralAtom. Happy blogging!
Conclusion
In the ever-evolving digital landscape, blogging remains a steadfast avenue for personal and professional growth. From establishing a robust online presence to forging connections with like-minded individuals, honing your communication skills, exploring monetization avenues, and embracing self-expression, the benefits of blogging are both diverse and profound. It's a journey that empowers you to share your passion with the world while enriching your own life along the way.
So, whether you're an aspiring writer, an entrepreneur, or simply someone with a story to tell, blogging offers a canvas to paint your ideas and experiences. It's a tool that bridges gaps, fosters engagement, and fuels personal development. As you embark on your blogging journey, remember that the possibilities are endless, and the impact can be transformative. Keep sharing your voice, connecting with your community, and discovering the joy of self-expression.
In a world where every keystroke can make a difference, remember that your words have power. Harness the power of blogging to leave your mark, make meaningful connections, and pave the way for a brighter digital future. Subscribe to our newsletter at ViralAtom to stay inspired and informed on this exciting voyage of discovery. Happy blogging!