You've heard the myths… they usually come in the form of an email… saying…
…ahem… (let me clear my throat)…
"EMAIL IS DEAD!"
NO… IT'S NOT!
They want to tell you that Millennials don't use email, and that people don't want to share their data online.
That's BULLSHYTE!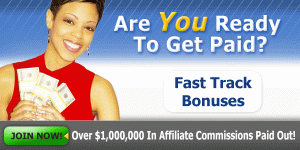 Then they go on and on, ad infinitum, that social media is replacing email.
No… it's not.
How many times have you filled out a "form" on Facebook that they DON'T ask you for your email? (And sometimes your phone number, too… in addition to your name, and whatever else they try to extract from you…)
DUH!
Yeah… RIIIIIIIIIGHT!!!
Email marketing is NOT dead.
Don't believe these myths.
Actually, it's more than a myth, but in Yiddish we call it babamieses.
That's Yiddish for baloney-salami…
…if you get my drift.
Nobody's abandoning email… which is why your inbox is full of everybody else's crap.
In spite of the rising popularity of social media, people still love to receive emails in their inboxes (wanted non-spam emails).
Email isn't dead, and email marketing remains one of the most cost-effective ways to reach consumers today.
So… what's my point in this rant?
The point is this:
1.) BUILD THE LIST
2.) Still have questions?
3.) See #1
That's all folks!
Your friend,
Porky