6 Keys To Getting Exponential Results From Your Email Campaigns is a total re-write from an older report that I wrote several years ago. I have taken over 2 weeks to rewrite this free report and make it available to you. You can download it by clicking here or you can click on the image below to download it to your computer.
It's best to print it off so that you can make notes, but if you want to read it online in PDF format, it has clickable links to resources that will help you boost the results in your email campaigns.
Feel free to leave comments and suggestions in the comment box below, and submit any ideas you may have.
Thank you,
Ernest O'Dell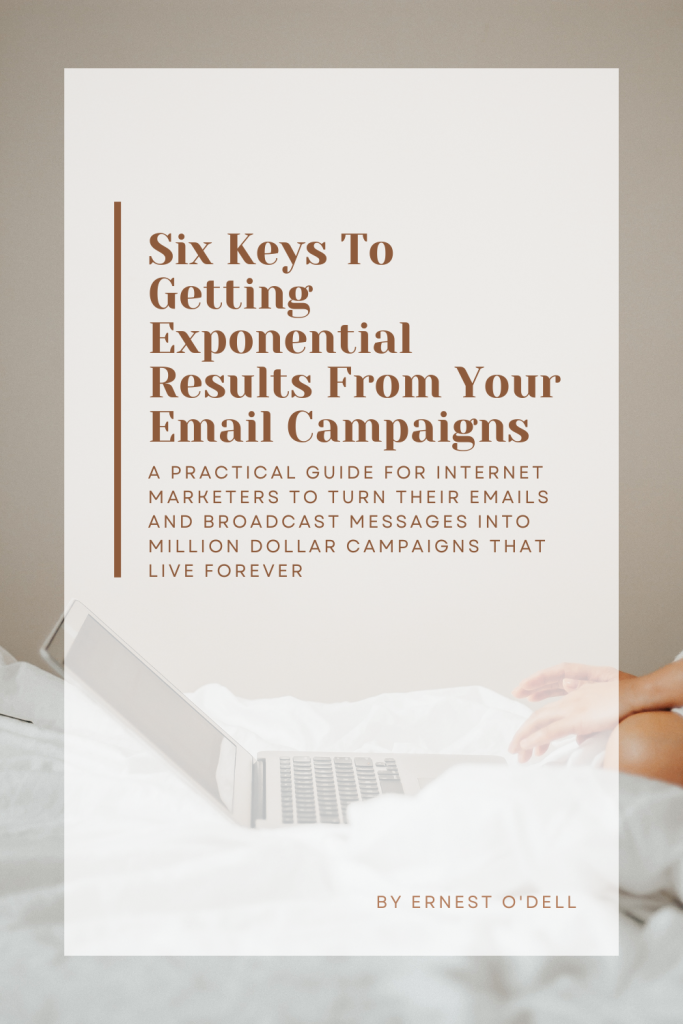 Facebook Comments